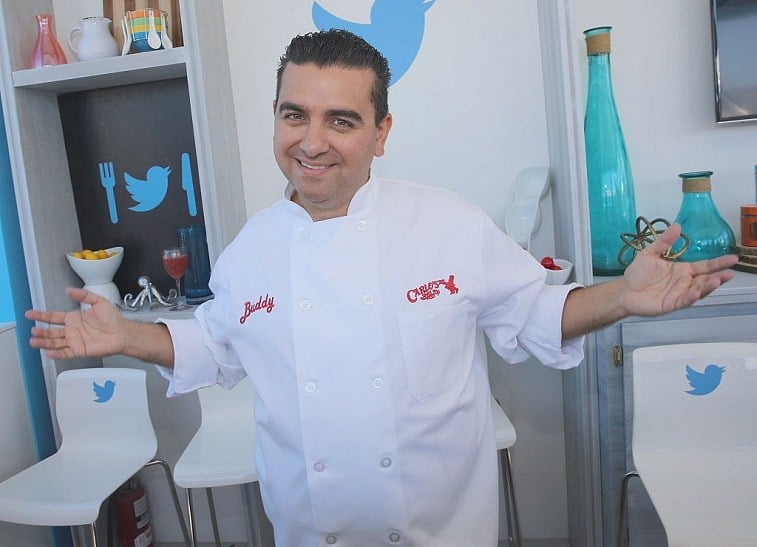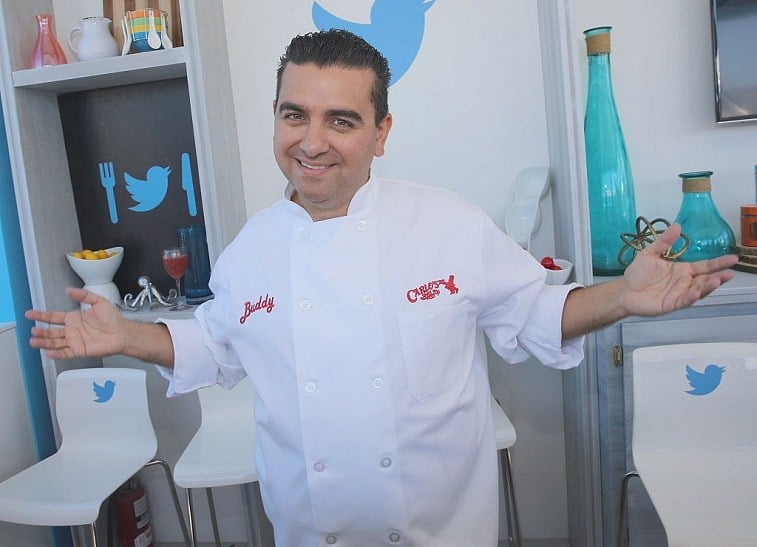 Chef Buddy Valastro | Aaron Davidson/Getty Images for SOBEWFF®
Cake lovers everywhere were mesmerized by Buddy Valastro's creations on TLC's Cake Boss. And we all knew Valastro for his notably round figure — which didn't surprise anyone considering his profession. Now, however, Valastro's physique has totally changed — and he thanks one product in particular for helping him with his weight loss.
Valastro used to enjoy family-style Italian comfort food
His Italian background is no secret — so it's not a huge surprise that Valastro has always enjoyed comforting Italian foods we all know and love. He told People that he loves to stay at home and cook with his wife and four children to create a delicious meal. He also shared details on his fully-stocked refrigerator and industrial-sized fridge and freezer in his garage. As Valastro put it, "All Italians have a freezer in their garage. That's what we do."
Valastro was also known for enjoying his wife's eggplant parmesan and his own five-ingredient bananas foster — though we're guessing he adopted a healthier diet once he decided to lose weight.
He praises the Optavia program on Instagram for his weight loss
Weight loss gets harder with age, and at 41, Valastro's metabolism has surely slowed since his 20s. But we could barely believe our eyes when he revealed his new physique on Instagram.
In his post that shows his major slim-down, he wrote, "I just wanted to share that I've used the Optavia program." He also goes on to say, "I'm not being paid to say this and it should be noted that I think every body is different and you should do whatever suits you but this is what I'm doing and I'm very happy with the results so far!"
A lot of people have been asking me how I've slimmed down lately so I just wanted to share that I've used the Optavia program. Im not being paid to say this and it should be noted that I think every body is different and you should do whatever suits you but this is what I'm doing and I'm very happy with the results so far!
A post shared by Buddy Valastro (@buddyvalastro) on
Optavia is an all-encompassing system designed for maximum effectiveness
Optavia is so much more than a simple diet and exercise system. The company's website explains there are four components to the product to ensure success:
The Optavia coach: Each member of the community gets their own individual coach for guidance. The website explains, "Your coach will guide you through the Habits of Health and help you develop healthy new habits and make healthy choices that lead to lifelong transformation."
The Habits of Health: The system steps away from the idea of quick fixes and instead hopes to instill healthy habits among its members. The Habits of Health are just that — new, easy-to-learn habits to adopt for lifelong success.
The Optavia community: Not only do you get a personal coach, but you also have access to others who are also on their weight loss journey with Optavia. The website claims their system gives members access to video conferences, nutrition support, online help, and other focus groups for extra communication.
Optavia Fuelings: Can't decide what to make using the ingredients already in your fridge? That's no problem, as Optavia gives you five "Fuelings," or meals, daily to choose from. There are over 60 different options designed to be eaten every two to three hours.
One blogger gives an honest opinion of Optavia
It seems like a foolproof system — but one blogger gives both the pros and cons of the system. Christina Mead mentioned the "fuelings" help put your body into ketosis, which allows your body to use fat as fuel instead of carbs. This helps with weight loss — but it can also give you horrible food cravings. As Mead put it, "No level of ketosis will instantly give you a magic dose of self-control."
Also, while the coaches are a nice touch, it's important to note anyone who's using the program can become one. This means they need no formal nutrition training to coach you through your weight loss, which can also potentially cause harm.
Is entering a state of ketosis safe?
You've heard of the low-carb keto diet craze, and many of Optavia's food options are high in protein and low in carbs, which, as mentioned before, help put your body into a state of ketosis. Healthline reminds us this can cause your blood sugar to drop sharply as your body uses fat stores for fuel. If your diabetic, this serves as a major health hazard. But for many others, ketosis isn't typically harmful, though you'll want to check with your doctor before beginning any new health-related program.
As with any product, make sure to pay attention to the product warnings before starting, too. Those with allergies or food intolerances should pay close attention to the ingredients in the "fuelings," and pregnant women are advised against eating them.
Another food star proves weight loss can happen without any products at all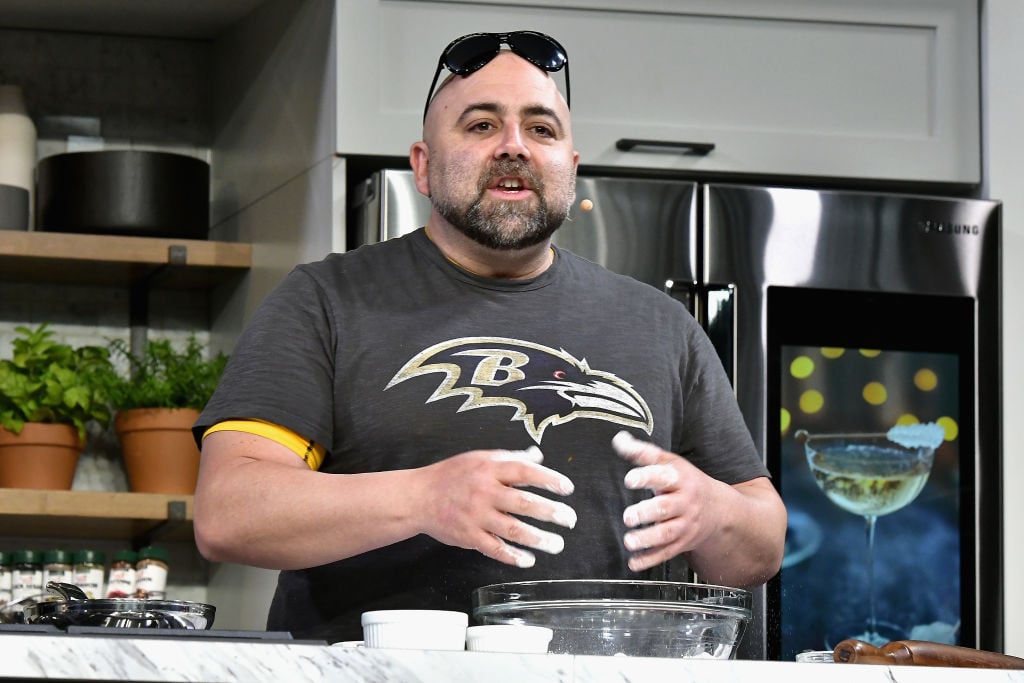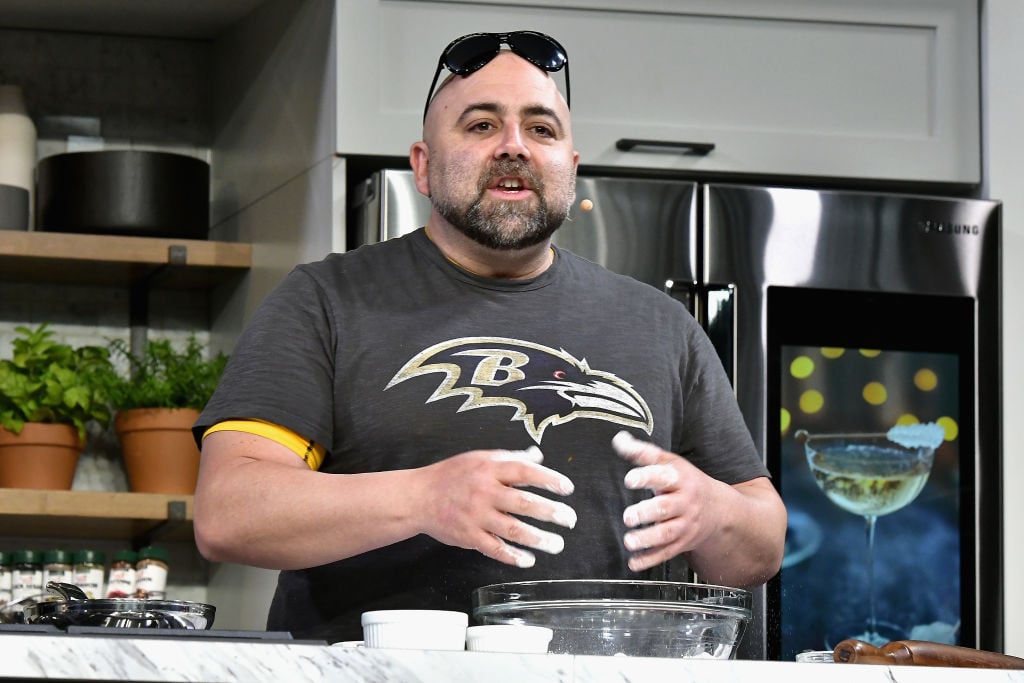 Chef Duff Goldman | Gustavo Caballero/Getty Images for NYCWFF
Valastro swears by Optavia, but Ace of Cakes star Duff Goldman swears by a simpler approach for weight loss. People reports Goldman said he lost weight in a traditional style by "eating clean, riding my bike, lifting weights." He even posted side-by-side photos of his face on Instagram to show his transformation in just three months — and the results are shocking.
He's also given his Instagram followers a peek into his daily routines, which includes enjoying the "local plant life" and lifting weights with his brother.
Check out The Cheat Sheet on Facebook! 
Source: Read Full Article