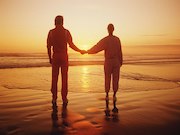 TUESDAY, July 10, 2018 — Transwomen who undergo hormone therapy may face higher chances of blood clots, stroke and heart attack, a new study suggests.
The term transwoman refers to a woman who is designated male at birth. Some undergo hormone therapy to minimize their male characteristics and maximize female traits.
"While our study confirmed elevated risks of certain vascular events related to hormone therapy, these risks need to be weighed against the important benefits of treatment," Dr. Michael Goodman, a professor of epidemiology at Emory University in Atlanta, said in a school news release.
The researchers compared nearly 4,700 transgender and gender non-conforming people with more than 97,000 men and women whose gender identity matches their assigned sex at birth. The term for this is cisgender.
Blood clots in the veins (venous thromboembolism) were nearly two times higher in transwomen. Rates of stroke and heart attack among transwomen were 80 to 90 percent higher than those in women without gender issues, but similar to the rates in cisgender men.
The higher rates of blood clots and stroke among transwomen were more noticeable several years after they began estrogen therapy, according to the study, which did not prove a cause-and-effect link.
Further research is needed to learn more about how specific hormone formulations, doses, drug combinations and types of administration may affect heart risks in transwomen, the study authors noted.
The findings were published July 9 in Annals of Internal Medicine.
More information
The Hormone Health Network has more on endocrine treatment of transsexual people.
Posted: July 2018
Source: Read Full Article