In a recent study published in the PLOS Neglected Tropical Diseases journal, researchers in the United States (US) and Brazil explored priority fungal pathogens recognized by the World Health Organization (WHO).
Background
Fungal illnesses kill over 1.5 million people annually, primarily in areas where neglected populations reside. This alarming number of mortalities is a symptom of a highly complex situation, as mortality alone does not provide a comprehensive idea of the fungal burden in various populations. Recently, numerous initiatives have been proposed to prevent fatalities caused by fungal illnesses.
The WHO released a list of priority fungal pathogens to draw attention to the necessity of combating fungal infections. WHO classified this list as the "first global attempt to prioritize fungal pathogens, taking into account their unfulfilled development and research requirements and predicted importance to public health." This list was separated into three classifications: medium, high, and critical priority.
Knowledge creation in medical mycology
The publishing rates in antifungal research are significantly lower than, for example, those in antibacterial research. The team conducted PubMed searches utilizing the WHO terms provided in the list. This research indicates that the development of information in fungal infections is highly variable and presumably uncorrelated with mortality or disability-adjusted life years (DALYs). Publishing patterns indicating a link with the WHO list or impact on public health were not discernible.
The proportion of publications in a year for all microorganisms except Fusarium remained consistent in the high-priority cohort. However, the statistics for Fusarium were overstated due to the capacity of species of this genus to infect plants, leading to an increase in scholarly output.
Except for the developing pathogens P. jirovecii and C. gattii, all fungi in the medium-priority group demonstrated a trend toward stability. Sporothrix spp. and Cladosporium spp. were the only non-prioritized pathogens whose scholarly output increased with time, but Blastomyces, Emergomyces, and Fonsecaea did not exhibit any growth.
In conclusion, the rate of knowledge production has remained steady over the past decade for nearly 70% of the fungal pathogens studied, regardless of their position on the WHO list.
Research to prevent, curb, and diagnose fungal diseases
Recognizing the significance of neglected diseases is crucial for developing innovative technologies, and practical examples already exist. For example, WHO targeted eradicating Human African Trypanosomiasis, whose causal agent is Trypanosoma brucei gambiense, by 2030, which resulted in drug development activities. This effectively demonstrates the effectiveness of establishing thematic initiatives to combat neglected diseases.
Drug Discovery eBook
Compilation of the top interviews, articles, and news in the last year.
Download a free copy
After the inclusion of echinocandins into clinical practice, novel mycosis-fighting tools were limited to a handful of diagnostic tests for nearly two decades. Nonetheless, significant advancements have been noted in recent years. In June 2021, the US FDA approved the triterpenoid ibrexafungerp, which inhibits 1,3-beta-D-glucan synthase, for treating vaginal infections with Candida.
Recently, a test for diagnosing all clinical manifestations of Sporotrichosis according to antibody detection in patients' blood serum was developed, which may influence therapeutic decisions for treating this condition. Despite the significance of these accomplishments, some fungal diseases still require novel treatment and/or diagnostic techniques, indicating the requirement for innovation for fungal infections.
Changes in medical mycology
Fundamental science is among the driving forces of innovation. However, there is no reason to anticipate that information generation in pathogenic fungi will improve without programs designed to promote research in fungal illnesses.
The construction of coccidioidomycosis collaborative research centers between 2020 and 2021 by the National Institutes of Health (NIH) is an example of a thematic call that explicitly addresses the fight against fungal infections. Funding agencies and major journals may choose to pursue this approach. To prevent undervaluing and under-exploring other fungi of medical significance, it is necessary to widen these requests beyond the WHO priority list.
Along with government research funding to solve health issues, the academic research community should have access to increased investments in technologies focused on enhancing target validation and the safety of drugs. To facilitate the decision-making of regulatory bodies and investors, simplification of regulatory procedures is also relevant.
Additionally, combined attempts between the pharmaceutical industry and academia are required, maybe with the contribution of funding agencies and the WHO in the decision-making process for required go/no-go medication development phases.
Conclusion
The study findings highlighted that the WHO recognizes mycoses are being neglected and that establishing the pathogens' priority list leads to significant accomplishment. Other initiatives are also significant, such as the US Centers for Disease Control's fungal diseases awareness week and the Global Action For Fungal Infections (GAFFI), alongside others.
GAFFI's efforts and the CDC's fungus awareness week are vital in highlighting and educating the public, healthcare providers, and scientists on the importance of combatting the issue at hand. The paper also calls for the facilitation of international coordination to respond to this complex threat.
Most importantly, the study pinpoints the fact that the awareness of fungal disease importance has significantly dropped over the last decade. It concludes that over six million people are estimated to have fungal diseases, and there is no time like the present to fight the neglected issue that deeply impacts global public health.
Journal reference:
Rodrigues, M. and Nosanchuk, J. (2023) "Recognition of fungal priority pathogens: What next?", PLOS Neglected Tropical Diseases, 17(3), p. e0011136. doi: 10.1371/journal.pntd.0011136. https://journals.plos.org/plosntds/article?id=10.1371/journal.pntd.0011136
Posted in: Medical Science News | Medical Research News | Disease/Infection News
Tags: Antibody, Antifungal, Blood, Candida, Diagnostic, Disability, Drugs, fungi, Healthcare, Mortality, Mycology, Public Health, Research, Vaginal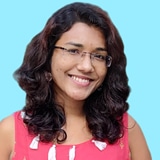 Written by
Bhavana Kunkalikar
Bhavana Kunkalikar is a medical writer based in Goa, India. Her academic background is in Pharmaceutical sciences and she holds a Bachelor's degree in Pharmacy. Her educational background allowed her to foster an interest in anatomical and physiological sciences. Her college project work based on 'The manifestations and causes of sickle cell anemia' formed the stepping stone to a life-long fascination with human pathophysiology.
Source: Read Full Article