A recent study published in The Archives of Italian Urology and Andrology summarized work-related risk factors of male infertility.
The World Health Organization (WHO) defines infertility as the inability to achieve pregnancy after one year or more of regular unprotected sexual intercourse. Infertility affects up to 15% of couples; male infertility accounts for a third. The percentage of male infertility is variable, and the highest rates are observed in Central/Eastern Europe and Africa.
The role of physical agents' exposure in male infertility: A critical review. Image Credit: ADragan / Shutterstock
The study and findings
In the present study, researchers discussed work-associated risk factors of male infertility. The team performed a literature search using relevant terms for studies from the past two decades examining physical risk factors for male (in)fertility. Some physical agents already linked to male infertility, such as radiation and heat, and other emerging risk factors, such as physical exertion, stress, and sedentary work, were considered.
Observational studies describing correlations between exposure to physical agents/risk factors and male infertility were considered. Studies were examined following the Patient Intervention Comparison Outcome Study type (PICOS) model. Studies on epidemiologic analyses or sex chromosome ratios were excluded.
The authors identified 872 articles through the literature search. Eighty studies were considered for full-text review after screening for duplicates and ineligible studies. Forty-four studies were further excluded, leaving 36 articles for analysis. The infertility rate in Saudi Arabian bakers exposed to a wet-bulb globe temperature (WBGT) of 37 °C was 22.7% compared to 3% in healthy volunteers.
Similarly, in steel industry workers exposed to a WBGT of 36 °C, sperm parameters such as morphology, count, motility, and semen volume significantly differed from those unexposed. By contrast, one study reported that the hyperthermic effect on semen quality was reversible upon heat exposure cessation. Moderate physical activity, less stress, and better health increase the chances of pregnancy.
Nonetheless, excessively intense exertion may cause stress and affect fertility. In one study, seminal cytokines and reactive oxygen species increased during aerobic and non-aerobic isometric exercise. Moreover, semen impairment is observed in mountaineers with higher altitudes (> 2000 m), along with the risk of hypoxia.
Antibodies eBook
Compilation of the top interviews, articles, and news in the last year.
Download a free copy
In professional athletes like soccer and rugby players, neutrophils and superoxide dismutase (SOD) levels were elevated after a match and the season. However, only one experimental study explored the effect of radiation on prisoners and revealed damage of spermatocytes and spermatids at 2-3 Gray (Gy) and 4-6 Gy, respectively. They also found that infertility would become permanent at 3-5 Gy.
Further, complete recovery was possible within 18 months if the dose was < 1 Gy or in 5 years or more if the dose was 4-6 Gy. In a study with 371 males, the proportion of rapid progressive motile sperm was lower in those using phones for more than one hour per day. Moreover, males in the Royal Norwegian Navy showed a higher infertility risk due to exposure to radiofrequency electromagnetic waves.
One study reported that radioactive isotopes did not affect semen volume, density, sperm count, and motility, but viability was negatively associated with the Gamma isotope. After radiotherapy for one year, adults showed significantly reduced semen parameters. In Georgian soldiers, Cesium-137 exposure caused critical alterations in sperm morphology and motility or complete azoospermia.
However, in nuclear industry personnel, there was no evidence of increased infertility compared to the population. Sedentary work conditions elevate scrotal temperature by an average of 0.7 °C and up to 2.2 °C in car drivers. One research group observed a 40% decline in sperm concentration for every 1 °C rise in (scrotal) temperature.
A cross-sectional study revealed that stress levels in the general public were inversely correlated with semen parameters and sperm volume, count, and concentration. Lower sperm count and concentration were observed in males who experienced at least two stressful life events in the past year. In university students, investigators observed reduced sperm concentration before exams, concomitant with increased SOD and nitrogen monoxide levels in the seminal plasma.
Conclusions
In summary, the researchers summarized evidence on the impact of physical risk factors on male fertility. The physical risk factors are present in developing and well-resourced nations, unlike chemical agents that are more sectorial. Although associations between male infertility and physical agents were suggestive, the evidence was inadequate to define their influence. Thus, further research is required to validate the correlations and to safeguard the vulnerable working classes.
Journal reference:
Giulioni C, Maurizi V, Galosi AB. The role of physical agents' exposure in male infertility: A critical review. Arch Ital Urol Androl, 2023, DOI: 10.4081/aiua.2023.10890, https://pubmed.ncbi.nlm.nih.gov/36924383/
Posted in: Men's Health News | Medical Research News | Medical Condition News
Tags: Andrology, Chromosome, Cytokines, Electromagnetic, Exercise, Fertility, heat, Hypoxia, Infertility, Male Infertility, Morphology, Neutrophils, Oxygen, Physical Activity, Pregnancy, Radiotherapy, Research, Semen, Sperm, Stress, students, Urology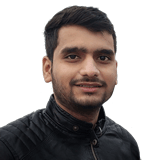 Written by
Tarun Sai Lomte
Tarun is a writer based in Hyderabad, India. He has a Master's degree in Biotechnology from the University of Hyderabad and is enthusiastic about scientific research. He enjoys reading research papers and literature reviews and is passionate about writing.
Source: Read Full Article