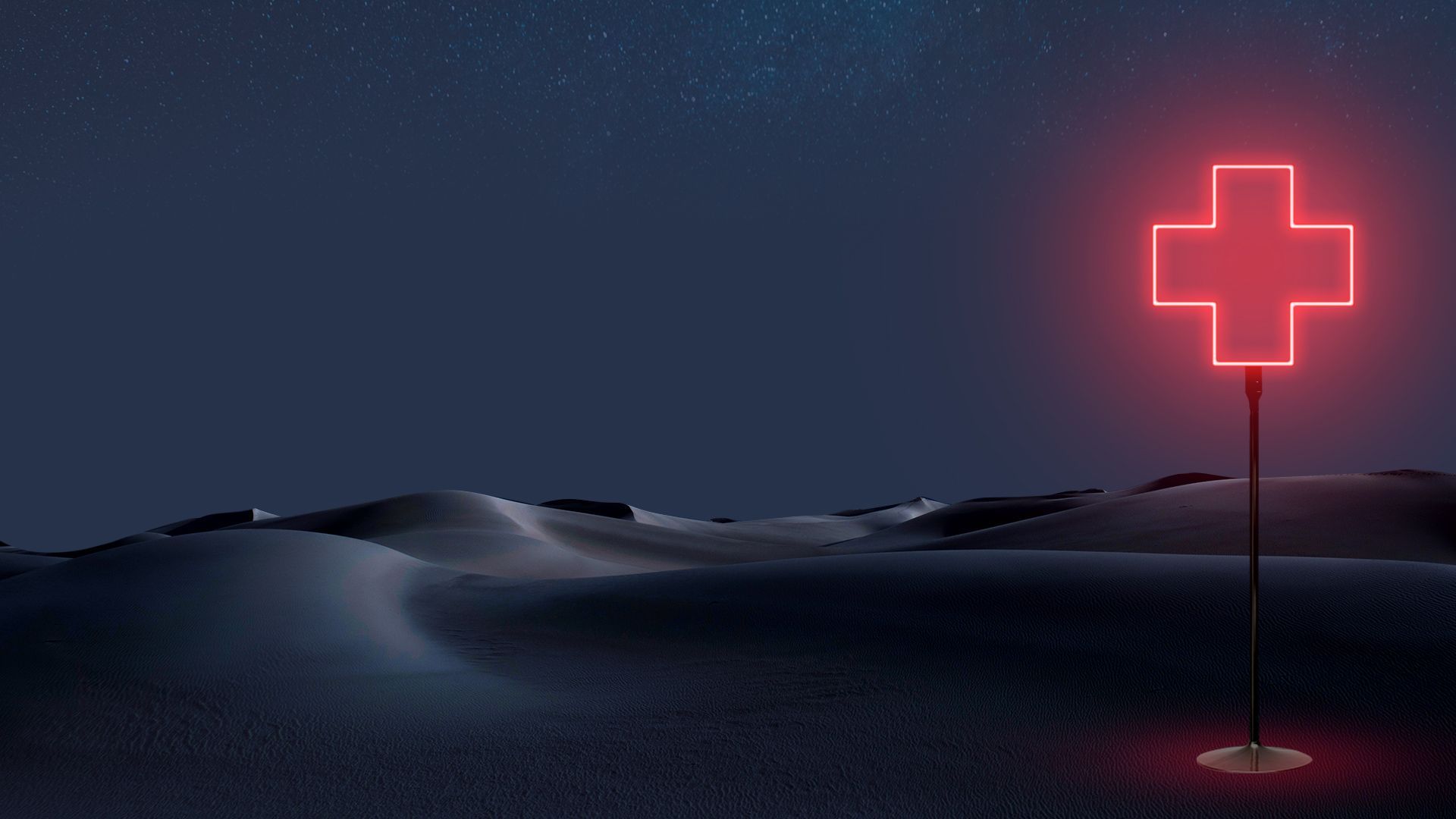 Illustration: Aïda Amer/Axios
M42, a health care joint venture between Mubadala Investment Co. and Abu Dhabi-based tech firm G42, has agreed to buy Sweden-based dialysis clinic chain Diaverum from private equity firm Bridgepoint.
Why it matters: M42 says the deal makes it the Middle East's largest health care company.
Other assets include hospitals, labs, rehab centers and medical educational institutions.
Details: No financial terms were disclosed, but reports put the price tag at between $2 billion and $2.5 billion.
G42 was founded in 2018, and has raised outside funding from both Mubadala and Silver Lake.
Bridgepoint bought Diaverum in 2007 for around $900 million, and has since nearly tripled its number of facilities. Diaverum filed for an IPO late 2020, but soon withdrew the offering.
More, from the WSJ: "Dialysis is a procedure to remove waste products and excess fluid from the blood when the kidneys stop working properly. It often involves diverting blood to a machine to be cleaned. The size of the dialysis market globally is expected to grow in coming years because of aging populations and the increased incidence of kidney disease related to diabetes and other conditions."
Source: Read Full Article