In a recent study published in the journal JAMA Network, researchers in the United States investigated factors that restricted the use of antivirals directed at severe acute respiratory syndrome coronavirus 2 (SARS-CoV-2) in the United States (US) between January and February 2022.
Study: Early Adoption of Anti–SARS-CoV-2 Pharmacotherapies Among US Veterans With Mild to Moderate COVID-19, January and February 2022. Image Credit: Panaceum Media / Shutterstock
Background
In the US, the incidence of coronavirus disease 2019 (COVID-19) was at its highest in January 2022. Older adults with preexisting comorbidities, such as obesity, chronic kidney disease, and obesity, have remained at increased risk for severe COVID-19 since the pandemic began. Hence, the authors chose the Veterans Affairs (VA) data, the largest integrated healthcare system in the US, to evaluate factors associated with the receipt of outpatient COVID-19 pharmacotherapies.
Several pharmacotherapies received emergency use authorization (EUA) for treating persons with mild to moderate COVID-19 who were at high risk for progression to severe disease in the US during this time. For instance, nirmatrelvir boosted with ritonavir and molnupiravir received EUA in late December 2021 and remdesivir for outpatient use in January 2022. However, their supply for COVID-19 outpatients remained limited for a while, resulting in an underuse of prescriptions for these pharmacotherapies.
Also, there must have been logistical barriers to pharmacotherapy administration and a lack of awareness among clinicians and the public about these therapeutic options. Clinicians also probably failed to recognize the symptomatic disease early and link it to the available treatment.
About the study
In the present study, researchers enrolled 111,717 outpatient US veterans with clinical risk factors for severe COVID-19 who tested positive for SARS-CoV-2 between January and February 2022. The authors primarily focused on monitoring prescriptions of four COVID-19 pharmacotherapies viz., sotrovimab, a monoclonal antibody with high neutralizing activity against Omicron, and antivirals nirmatrelvir, molnupiravir, and remdesivir.
The team estimated the odds of receipt of any of the four pharmacotherapies versus no treatment. The study used multivariable logistic regression models adjusted for age, gender, race, and ethnicity. Among veterans who received treatment, they also described the relative proportion of each of the four pharmacotherapies prescribed by the Veterans Integrated Services Network (VISN). Additionally, they monitored the study population for demographic characteristics, place of residence, underlying medical conditions, and COVID-19 vaccination status.
Study findings
Unfortunately, the proportion of individuals at high risk for progression to severe COVID-19 was high among untreated veterans during this early period. The researchers observed that barely 3.8% received any outpatient COVID-19 pharmacotherapy. Of these, 5.5% had COVID-19–related symptoms, while 3.4% were unvaccinated or only partially vaccinated. Around two-thirds of veterans participating in this study were fully vaccinated or boosted. However, partially vaccinated veterans were more likely to be treated, suggesting that veterans willing to seek vaccination were also more likely to accept recommended pharmacotherapies.
As expected, initial uptake of these treatments was low because oral antivirals were authorized just before the start of the study period. However, it gradually more than doubled from 3.1% in January to 7.1% in February 2022. Later, as drugs attained a relatively surplus supply, their low usage among veterans of the VA reflected complex barriers to optimal use observed in the US and many other countries.
A, Percentage of veterans receiving any COVID-19 pharmacotherapy. B, Pharmacotherapies prescribed among treated veterans. Regions are based on VISNs. West includes VISNs 19 to 22; Midwest: 10, 12, 15, 23; Northeast: 1, 2, 4, 5; South: 6 to 9, 16, 17. Error bars indicate 95% CIs for proportions; VISN, Veterans Integrated Services Network.
Although older veterans with more preexisting medical conditions were more likely to receive treatment, those from the Racial disparities in COVID-19–related care within the VA system have been less pronounced. Yet, study results pointed out that people from the Black and Hispanic ethnicities were less likely to receive treatment. Possible reasons could be their lower trust in the healthcare system or potential clinician biases.
The authors also noted marked differences in the distribution of these four COVID-19 pharmacotherapies based on geographical location. Accordingly, the authors observed a higher likelihood of receiving treatment among rural US veterans, most of whom live in rural settings. Physical distance from VA facilities did not seem like a substantial barrier to treatment.
Clinical practice varies across VISNs; subsequently, there were notable differences in the relative use of different pharmacotherapies across VISNs. This finding also reflected differences in local infrastructure and clinician education. In some localities during this early period when the US government had not launched the nationwide COVID-19 Test to Treat Initiative, public opinion was skewed about the authorized COVID-19 therapies in the absence of clinical trials or observational study evidence.
Conclusions
The current study findings further reinstated that the low use of COVID-19 pharmacotherapies during this early period post their authorization was not unique to US veterans. Studies have made similar observations across different populations and settings. For instance, studies have noted low use of COVID-19 monoclonal antibody treatments in non–veteran populations of minority racial and ethnic groups.
As more observational studies and clinical trials will gather more data establishing the effectiveness of currently used COVID-19 pharmacotherapies, improved infrastructure, and patient education, their usage might improve. Data showing the comparative effectiveness of these pharmacotherapies will also be critical to informing clinical practices.
Journal reference:
Bajema KL, Wang XQ, Hynes DM, et al. Early Adoption of Anti–SARS-CoV-2 Pharmacotherapies Among US Veterans With Mild to Moderate COVID-19, January and February 2022. JAMA Netw Open. 2022;5(11):e2241434. doi:10.1001/jamanetworkopen.2022.41434, https://jamanetwork.com/journals/jamanetworkopen/fullarticle/2798323
Posted in: Men's Health News | Medical Research News | Women's Health News | Disease/Infection News
Tags: Antibodies, Antibody, Chronic, Chronic Kidney Disease, Coronavirus, Coronavirus Disease COVID-19, Drugs, Education, Healthcare, Kidney, Kidney Disease, Monoclonal Antibody, Obesity, Omicron, Pandemic, Remdesivir, Respiratory, Ritonavir, SARS, SARS-CoV-2, Severe Acute Respiratory, Severe Acute Respiratory Syndrome, Sotrovimab, Syndrome, Veterans Affairs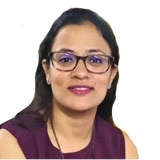 Written by
Neha Mathur
Neha is a digital marketing professional based in Gurugram, India. She has a Master's degree from the University of Rajasthan with a specialization in Biotechnology in 2008. She has experience in pre-clinical research as part of her research project in The Department of Toxicology at the prestigious Central Drug Research Institute (CDRI), Lucknow, India. She also holds a certification in C++ programming.
Source: Read Full Article