My sister and I ate Eggo waffles A LOT when we were kids. We would have eaten a lot more, though, had the Double Chocolatey Thick & Fluffy Belgium-Style Eggo waffles been in existence then. All we can do now is make up for lost time now that THEY'RE HERE.
The newest flavor to the Thick & Fluffy Belgium-Style line is a rich, "chocolatey" waffle infused with cocoa and chocolate chips. Finally: the perfect breakfast for those with a ridiculous sweet tooth.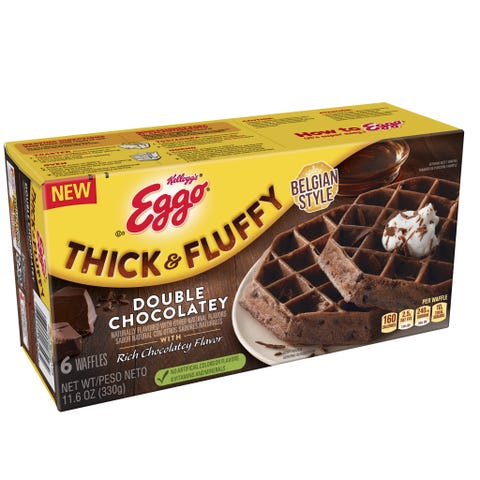 In addition to the new Double Chocolatey flavor, Eggo gave the other Thick & Fluffy Belgium-Style waffles an upgrade, per Eggo's press release. The original flavor is now made with real vanilla beans grown in Madagascar. Cinnamon Brown Sugar is packed with even more "cinnamon-y goodness." Blueberry is "bursting with extra, richer blueberry flavor" and has an added lemon zest.
Dick Podiak, Kellogg's Vice President of Marketing and Innovation of Frozen Foods, describes them as "the fluffiest waffles that are just too good not to share," which explains the brand's new campaign to "L'Eggo Your Eggo" and share the treats with your pals instead of keeping all the goodness for yourself.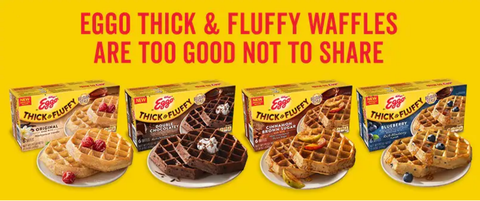 Per Eggo: "Discovering Thick & Fluffy Waffles marks the perfect opportunity to 'L'Eggo Your Eggo' and share with your loved ones, your neighbors, your classmates, the world."
Sharing is caring, but … I think I want the Double Chocolatey all to myself.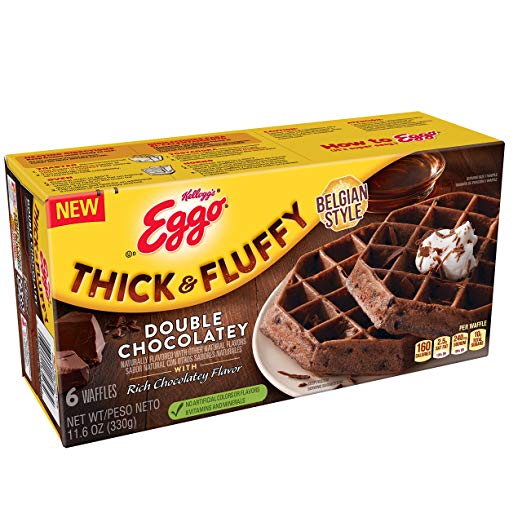 From: Delish
Source: Read Full Article