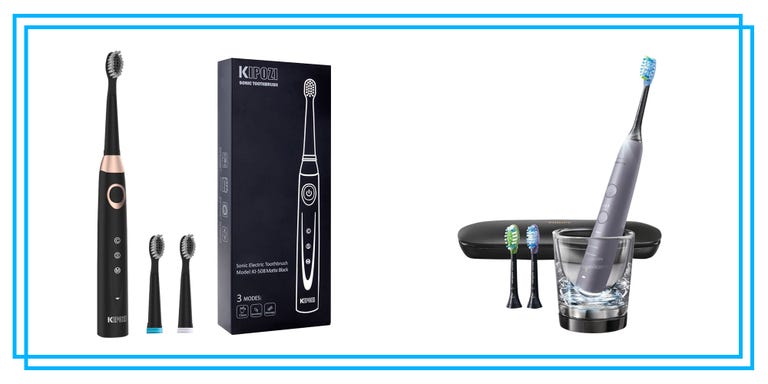 Guys, how awesome are electric toothbrushes?
You stick them in your mouth, push a little button, and let the brush take things from there. (They also require way less forearm effort and scream "I'm super serious about my dental health.")
Electric toothbrushes aren't exactly essential, but they can be helpful in a lot of situations, says Mark S. Wolff, D.D.S., Ph.D., dean of the University of Pennsylvania School of Dental Medicine—like if your dentist is constantly telling you you missed a spot, or if you're not great at sticking to the two-minute brushing time.
FWIW, the American Dental Association says that both manual and powered toothbrushes can be effective at getting plaque off of your teeth—you just need a little more skill with a manual brush. "The average person doesn't brush as well as they should, so electric toothbrushes can help," says Wolff.
But I get it: Electric toothbrushes clearly cost way more than your standard manual brush. Just keep in mind that you don't need to change out the head as often as you would a manual brush—every six months is fine for electric compared to every three to four for the O.G. version, says Wolff.
So, if you're just over pushing a brush back and forth over your teeth, it might be time to make the switch to electric. Take a look at the best electric toothbrushes on Amazon to take your brushing game to the next level.
1. Philips Sonicare Flexcare Platinum Rechargable Toothbrush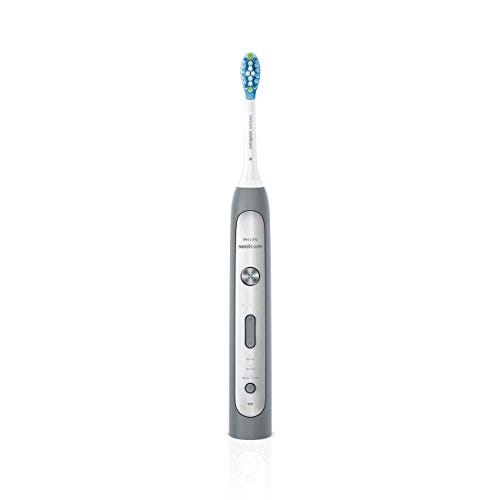 This toothbrush is sleek AF and claims that it can reduce up to 10 times more plaque than a manual toothbrush. It has nine (!) customizable brushing options, in case you want to mix things up, and a pressure sensor that lets you know if you're going at it too hard.
And people freaking love it. "Old toothbrush can't compare. Wife and I fight over whose bathroom it stays in," one reviewer wrote. (I'm just going to gloss over the fact that it sounds like these people share a toothbrush, tho.)
2. Oral-B Pro 1000 Power Rechargeable Electric Toothbrush Powered by Braun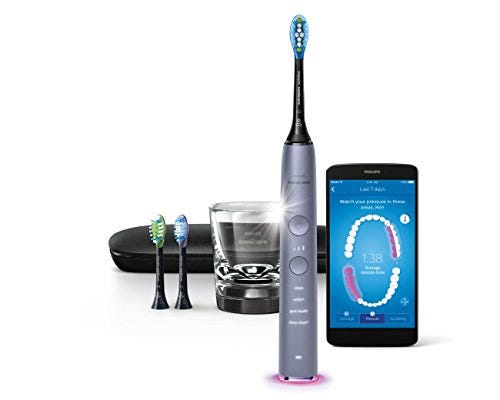 This is like the Maybach of electric toothbrushes. Sure, it promises to remove stains and all, but it also syncs up with an app on your phone that can tell you which side you're brushing more than the other, plus other ways your brushing style needs a little improvement. It's basically like having an on-call dentist.
4. Fairywell Electric Toothbrush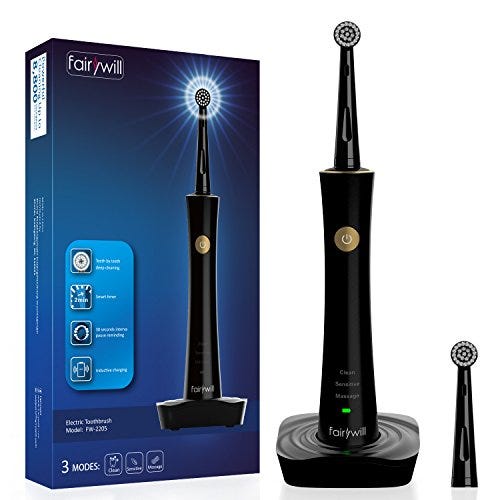 This brush may be cheap, but reviewers swear it can hang with more expensive versions. It's got three modes and a two-minute timer that lets you know when you can stop brushing.
"The bristles are perfect for me and my teeth feel like I just got a cleaning from the dentist," one reviewer wrote. "Better than the leading brand by far," said another.
5. Rembrandt Sonic Teeth Whitening Power Toothbrush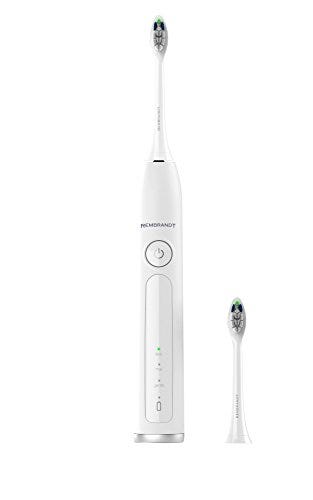 "This brush lives up to what I expect in such a brush," says one reviewer. "I was pleasantly surprised with how clean this made my teeth feel after each use," another said. This little brush swears it can remove seven times more plaque than manual brushes and promises to help whiten your teeth in the process. It also comes with three modes: daily, max, and gentle, to help meet your brushing needs at any given time.
6. Oral-B Vitality Floss Action Rechargeable Electric Toothbrush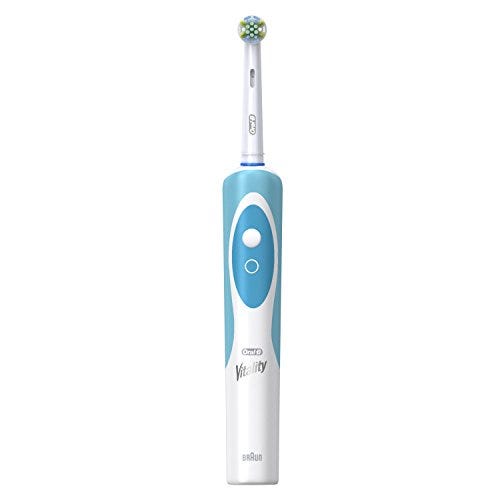 People are nuts about this toothbrush. "This thing fires up like a RAM truck," one reviewer wrote. "Immediate results from the first try! WOW," another said.
This toothbrush has a head that does floss-like cleaning around your teeth, comes with a two-minute timer, oscillates, and rotates while you brush, and even has a self-cleaning mode for when your brush has seen better days.
7. KIPOZI Sonic Electric Toothbrush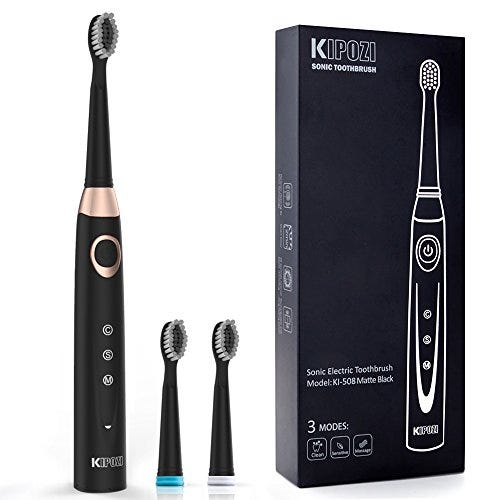 This has got to be the most beautiful electric toothbrush I've ever seen—just look at that sleek black and pink finish.
It also uses sonic vibration to give you 40,000 strokes per minute while you brush, has three cleaning modes, and it can charge with your phone charger. "It is freaking AMAZING!!!! I LOVE ❤ IT!!! Worth every little $ I paid," one person wrote.
Source: Read Full Article