In a recent study published in BMC Public Health, researchers reported ways in which underage adolescents acquire electronic cigarettes (ECs) in nations with minimum age sales regulations (or where sales are prohibited).
Despite measures intended to limit nonsmokers' access to ECs, young people are increasingly utilizing them to stop smoking. Youth EC marketing has changed, with appealing, readily hidden, and addicting gadgets contributing to growing use.
Researchers concur, however, that young individuals who do not smoke suffer possible health and psychological consequences, such as respiratory problems and the weight of addiction. EC usage has also been connected to later smoking.
About the study
In the present study, researchers conducted a scoping analysis to consolidate data on ways in which underage kids in countries with minimum age sales restrictions or bans report getting e-cigarettes.
In September 2022, four databases were searched for relevant papers published in English from 2015 onwards, reporting original research (qualitative and quantitative) and e-cigarette access sources among underage children.
The researchers compiled and synthesized data on supply sources from various studies involving approximately 30,000 participants, including social (via family members, friends, and other contacts), commercial (retail self-purchasing online or offline), and other (more obscure or undefined) access routes.
Two independent reviewers separately assessed the titles of 1,870 records, of which 215 were chosen for abstract screening. Only studies involving people under the legal smoking age in their respective countries were included in the analysis.
The researchers excluded studies that focused solely on cannabis or other tobacco products; attitudes, knowledge, prevalence, and correlates of e-cigarette use; marketing or advertising; biomedical results; or health-related outcomes. Furthermore, research done before the establishment of e-cigarette minimum sales age restrictions was eliminated.
Results
The scoping review comprised 17 studies in total. The participants in focus groups and interviews ranged from 29 to 61. Members of the sample who stated their gender varied in age from 13 to 18 years. The median date for data gathering began in 2017.
The majority of research included 'current' or 'past 30-day' EC users, with fewer studies including underage individuals who ever used EC. However, social sourcing dynamics (i.e., the people involved in supplying the product and the reason for supply) remain poorly understood, particularly about proxy purchasing.
While less popular, in-person retail purchases (mostly from vape shops) continued among this age group and looked to be significantly more common than internet purchases.
Regardless of device ownership, 73% of respondents documented borrowing the electronic device from someone else in the previous month (one in five borrowed frequently during the period). The participants primarily borrowed from their friends (81%) and siblings (10%).
Below five percent of respondents borrowed EC from adult relatives, parents, or coworkers. Gadget sharing was also prevalent, with 37% documenting that they did it frequently or very frequently.
The qualitative study findings indicated that underage kids frequently received their first e-cigarette from their peers, with initial usage typically happening at home, school, or other public locations such as parks.
Device sharing was most common in social environments such as school premises with limited control. Older siblings or acquaintances of legal purchasing age were crucial in providing for younger underage kids. Offline retail was most commonly reported, accounting for 52% to 82% of all purchases.
Out of five investigations, four reported in-person sourcing, followed by internet sourcing, with rates ranging between 24% and 32%.
Response prevalence varied from 4% to 45% among individuals who ever used e-cigarettes, documenting either the major or the EC source used most recently, whereas the prevalence ranged between 4% and 28% among current e-cigarette users, documenting either the primary or the most recent EC source.
Five studies of current electronic cigarette users' major sources included convenience stores or gas stations, with prevalence ranging between 6% and 22%.
Six studies included 'smoke shops' or 'tobacconists' as response categories; response prevalence ranged from 2% to 16% among individuals documenting either the primary or the most recently used EC source among those who ever used e-cigarettes. The response prevalence rates ranged between 5% and 18% for individuals reporting on the primary sources of current e-cigarette users.
Eleven studies included 'online' as a choice of response; prevalence ranged from 5% to 37% among individuals documenting either the primary or the most recent EC source for those who ever used e-cigarettes.
According to those who reported on key sources among current e-cigarette users, the prevalence ranged from 3% to 16%. According to two qualitative-type analyses, underage purchases were frequently made offline by vendors who did not confirm their identity or age. Larger retailers had an increased likelihood of imposing age verification compared to small-scale local shops.
Conclusions
Overall, the study findings showed that understanding the dynamics of social supply pathways is critical to minimizing juvenile vaping since underage kids frequently obtain electronic cigarettes through social sources.
Friends are the most common social source, according to surveys, with proxy purchasing being a prominent component of social sourcing. In-person transactions, rather than internet purchases, are more widespread, with vape shops being the most commonplace.
Further research on social supply channels, including interaction and power dynamics, are required to minimize teenage vaping. In some nations, existing minimum-age sales rules and sales restrictions have not sufficiently stopped adolescents from obtaining ECs.
Understanding interaction dynamics and power structures might help policymakers disrupt social supply chains and promote targeted preventative measures such as more stringent marketing restrictions and evidence-based youth prevention initiatives.
Journal reference:
Graham-DeMello A, Hoek J, & Drew J (2023). How do underage youth access e-cigarettes in settings with minimum age sales restriction laws? A scoping review. BMC Public Health, 23, 1809. doi: 10.1186/s12889-023-16755-9. https://bmcpublichealth.biomedcentral.com/articles/10.1186/s12889-023-16755-9
Posted in: Child Health News | Device / Technology News | Medical Research News
Tags: Addiction, Adolescents, Cannabis, Children, Cigarette, Electronic Cigarette, Public Health, Research, Respiratory, Smoking, Tobacco, Vaping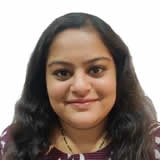 Written by
Pooja Toshniwal Paharia
Dr. based clinical-radiological diagnosis and management of oral lesions and conditions and associated maxillofacial disorders.