In a recent study published in the PLOS ONE Journal, researchers used data from the National Health and Nutrition Examination Survey conducted between 1999 and 2018 and examined the use of exercise, diet, and pharmaceutical and non-pharmaceutical products for weight loss among obese and non-obese individuals of both sexes.
Study: Changes in the prevalence of U.S. adults using diet, exercise, pharmaceuticals and diet products for weight loss over time: Analysis of NHANES 1999–2018. Image Credit: Stock-Asso/Shutterstock.com
Background
Although the prevalence of obesity in the United States (U.S.) has increased drastically over the past two decades, efforts and research on weight loss have also grown.
While there are various approaches to weight loss, such as diet, physical activity, weight loss products, and pharmacological options, the varying popularity of these approaches over time and or based on the obesity status has not been investigated.
Furthermore, while studies have reported that women tend to engage in weight loss practices more than men, especially those based on diets, the changes in these trends over time have not been examined.
Similarly, while research indicates that obese individuals are more likely to follow weight loss practices than normal weight, the differences in the choice of weight loss strategies among those attempting to lose weight have also not been well understood.
Moreover, factors other than individual opinions, such as the influence of media and health professionals, could also impact the popularity of some weight loss strategies.
About the study
In the present study, the researchers used publicly available data from the National Health and Nutrition Examination Survey conducted in the U.S. between 1999 and 2018 to investigate the changing trends in weight loss practices over the years and to understand whether these changes also showed patterns associated with obesity status and sex.
The study used data from participants above the age of 20 and provided complete information on body mass index (BMI), smoking status, weight loss practices, and educational qualifications.
Individuals who were pregnant or had a BMI of less than 18.5 kg per m2 were excluded from the analyses. The information on demographic factors and weight loss practices was gathered using questionnaires.
Individuals who answered affirmatively to questions about intentional weight loss in the past year were further queried about the specific practices employed for weight loss.
The factors that were investigated through all the survey years were exercise, consumption of smaller quantities of food or lower-calorie foods, skipping meals, reducing the intake of fats, liquid diets, consumption of diet foods, following special diets for weight loss, increasing water intake, use of diet products, or being engaged in weight loss programs.
Of these factors, those involving pharmaceutical or diet weight loss products or using laxatives were considered medications or diet products. In contrast, all the practices involving food and liquid intake modifications for weight loss were considered diet-related practices.
The data between 2005 and 2018 were further analyzed for specific dietary restrictions such as sugars and carbohydrates and increased vegetable and fruit consumption. Obesity was defined based on a BMI above 30 kg per m2.
Results
The findings suggested that, as previously observed, women and individuals with obesity were more likely to employ weight loss practices over time, and the prevalence of weight loss practices over time had also increased.
Furthermore, of the weight loss practices, the diet-related ones were the most prevalent, constituting 87% to 93% of the weight loss methods.
Exercise-related methods for weight loss had a prevalence of 47% to 68%, and pharmaceutical and dietary products for weight loss only accounted for 5% to 21% of the weight loss practices.
The weight loss practices showed modest differences associated with obesity status and sex, with obese women showing an increase in exercise for weight loss.
Diet-related weight loss practices also showed a temporal change, with traditional dietary approaches such as fat, portion, and calorie restrictions becoming less prevalent and carbohydrate and sugar restrictions being adopted more frequently.
While the use of pharmacotherapeutic and dietary products for weight loss showed a lower prevalence compared to other weight loss practices over time, the use of such products was the highest among women with obesity.
Less than 2% of the men with obesity and less than 10% of the women with obesity reported taking prescription drugs for weight loss, and compared to other chronic diseases, the use of medications for obesity is significantly low.
Conclusions
Overall, the study showed observable differences in adopting weight loss strategies over time, with the popularity of specific practices varying according to obesity status and sex.
However, the patterns of temporal change in weight loss practices remained the same for obese individuals of both genders.
Journal reference:
Kuk, J. L., Daniels, S. B., Ardern, C. I., & Pooni, R. (2023). Changes in the prevalence of U.S. adults using diet, exercise, pharmaceuticals, and diet products for weight loss over time: Analysis of NHANES 1999–2018. PLOS ONE, doi: https://doi.org/10.1371/journal.pone.0292810. https://journals.plos.org/plosone/article?id=10.1371/journal.pone.0292810
Posted in: Medical Science News | Medical Research News | Medical Condition News
Tags: Body Mass Index, Carbohydrate, Chronic, Diet, Drugs, Exercise, Food, Fruit, Nutrition, Obesity, Physical Activity, Research, Smoking, Weight Loss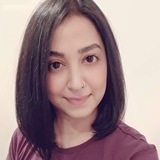 Written by
Dr. Chinta Sidharthan
Chinta Sidharthan is a writer based in Bangalore, India. Her academic background is in evolutionary biology and genetics, and she has extensive experience in scientific research, teaching, science writing, and herpetology. Chinta holds a Ph.D. in evolutionary biology from the Indian Institute of Science and is passionate about science education, writing, animals, wildlife, and conservation. For her doctoral research, she explored the origins and diversification of blindsnakes in India, as a part of which she did extensive fieldwork in the jungles of southern India. She has received the Canadian Governor General's bronze medal and Bangalore University gold medal for academic excellence and published her research in high-impact journals.