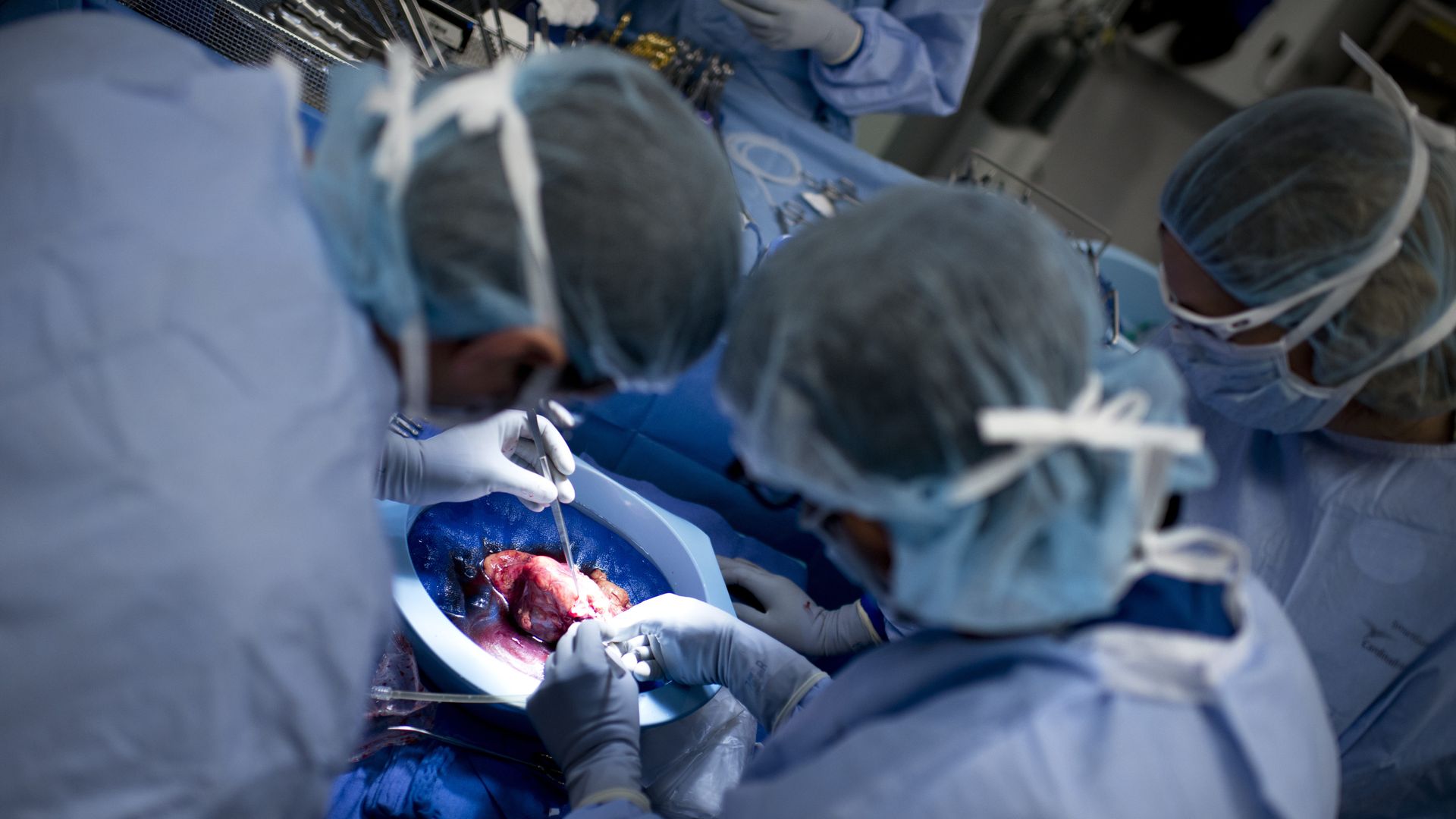 Photo: Brendan Smialowski/AFP/GettyImages)
The Biden administration is planning a major revamp of the nation's organ transplant system — including looking to break up the system that historically allocated kidneys, livers and other organs to patients.
Why it matters: Audits and a congressional probe have chronicled problems including long wait times, inequities in allocations, failing IT infrastructure, and even organs lost in transit.
Until now, the non-profit United Network for Organ Sharing (UNOS) had the only contract for managing the system.
The details: The Health Resources and Services Administration (HRSA) announced Wednesday it plans to solicit multiple bids to "foster competition" in managing the Organ Procurement and Transplantation Network.
The agency also plans to build data dashboards detailing individual transplant center data on organ retrieval, waitlist outcomes and transplants and modernize the network's IT system.
"Every day, patients and families across the United States rely on the Organ Procurement and Transplantation Network to save the lives of their loved ones who experience organ failure," said Carole Johnson, HRSA administrator in a statement.
"That is why we are taking action to both bring greater transparency to the system and to reform and modernize the OPTN. The individuals and families that depend on this life-saving work deserve no less."
The Biden administration is requesting $67 million in the fiscal 2024 budget — which will include organ procurement transplant network contracting and modernization effort — more than double the fiscal 2023 allocation of $36 million. They are also requesting congressional approval for the removal of an appropriations cap on the OPTN contracts.
What they're saying: "For too long it's been clear that UNOS has fallen short of the requirements for this contract and the expectations of Americans waiting for a transplant," Senate Finance chair Ron Wyden (D-Ore.), said in a statement.
UNOS did not immediately respond to a request for comment.
Source: Read Full Article